Chicken and chorizo gumbo recipe
Friday 26 June, 2020 at 10.00am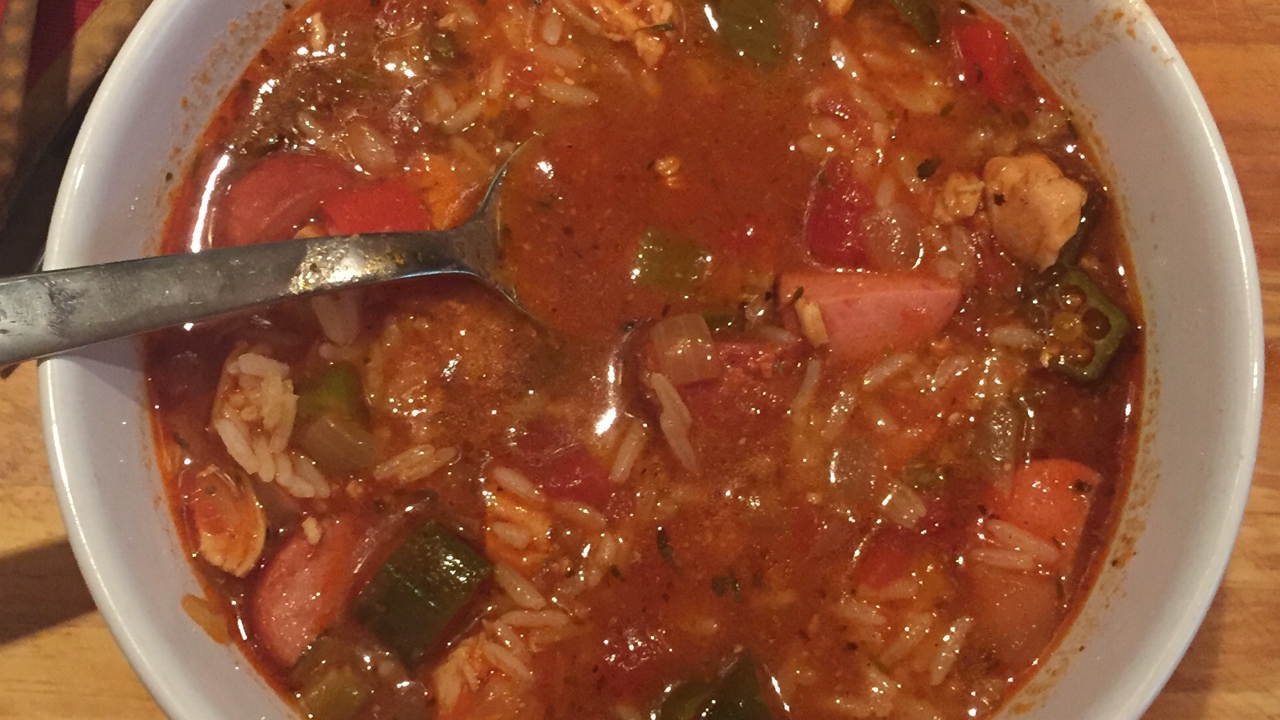 serves

8 to 12 people

to cook

90 minutes
Description
This would probably be frowned upon in New Orleans. You see, I don't start with a roux.
If something is a little burned, then all I can taste is that. And every gumbo I've had that's got a strong roux base just tastes of burned to me. So my gumbo is more like a soup.
Ingredients
2 onion roughly chopped
4 celery stick roughly chopped
2 green pepper roughly chopped
800 g chicken breast
200 g chorizo
800 g tinned chopped tomato
1000 ml chicken stock
6 tbsp cajun spice
400 g okra
500 g white long grain rice
Steps
Cook the chorizo, then slice into bite-size pieces.
Brown the chicken in a frying pan, then break it into bite-size pieces.
Heat oil in a saucepan and cook the onion, celery and pepper until softened.
Add the cooked chicken, then add the cajun spice. Stir well, and cook for 5 minutes.
Add the tomatoes and chorizo, stir well, and cook for 5 minutes.
Add the chicken stock and bring the saucepan to the boil, stirring frequently.
Reduce the saucepan to a simmer, and cook for 20 minutes.
During these 20 minutes, prepare the okra. Remove the top and bottom, and slice into 1cm rounds.
After the 20 minutes, add the okra and return the gumbo to a simmer. Cook for a further 30 minutes.
During these 30 minutes, cook the rice.
Serve the gumbo over the rice.