Chips for week 12, 2021
Monday 29 March, 2021 at 5.25am
Week 12, 2021 ran from Monday 22 March, 2021 to Sunday 28 March, 2021.
tagged
Another week, and I'm still stacking chips. Last week's chips looked like this: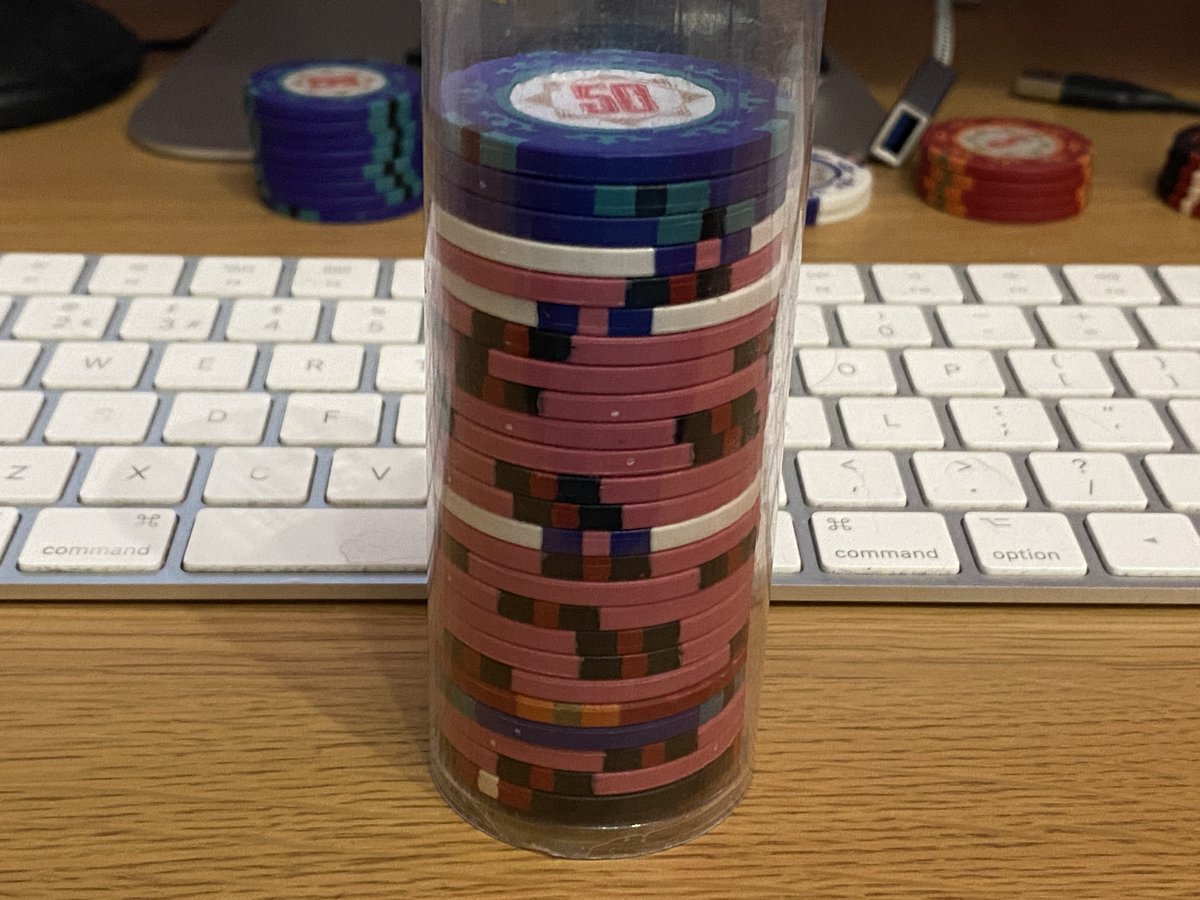 Reflection
In my last update I wrote:
One of my goals for week 12 is to bring that up to at least 1989.
Well, that didn't happen. Every time I started on 1970, and my brain just kind of slid away from editing the data, so I allowed myself to do other things rather than force myself to do something I obviously wasn't in the mood to do.
Update
On Monday I fixed a little annoyance of mine in Flourish where there was an enforced requirement for some keys in the site configuration that were only necessary if you were generating Atom feeds. Released a new version with this change and another fix.
I spent the rest of the body of the week editing together footage of me playing Assassin's Creed II. I had to take a break after finishing the play-through of Horizon Zero Dawn in February. Games are fun, right up until you are playing through a section more than ten times in order to have it appear exactly the way you want when including it in a video. Anyway, I finished the editing so that it was ready in time to release it on Youtube for Friday's content and the second chapter is ready for next week.
On Friday I started writing some python that could export as Markdown the todos I keep in Things for upcoming video content. But I dug myself into a very deep rabbit hole of understanding the database format, and going beyond the original brief into a full exporter. At the end of the day I abandoned that project, for now.
Saturday morning I did something more productive, and finished up, committed, and pushed some work I'd previously done on pulling into this site my YouTube content.
And Sunday morning I simply stayed in bed, which was nice.