Chips for week 20, 2021
Monday 24 May, 2021 at 5.12am
Week 20, 2021 ran from Monday 17 May, 2021 to Sunday 23 May, 2021.
tagged
Another week, and I'm still stacking chips. Last week's chips looked like this: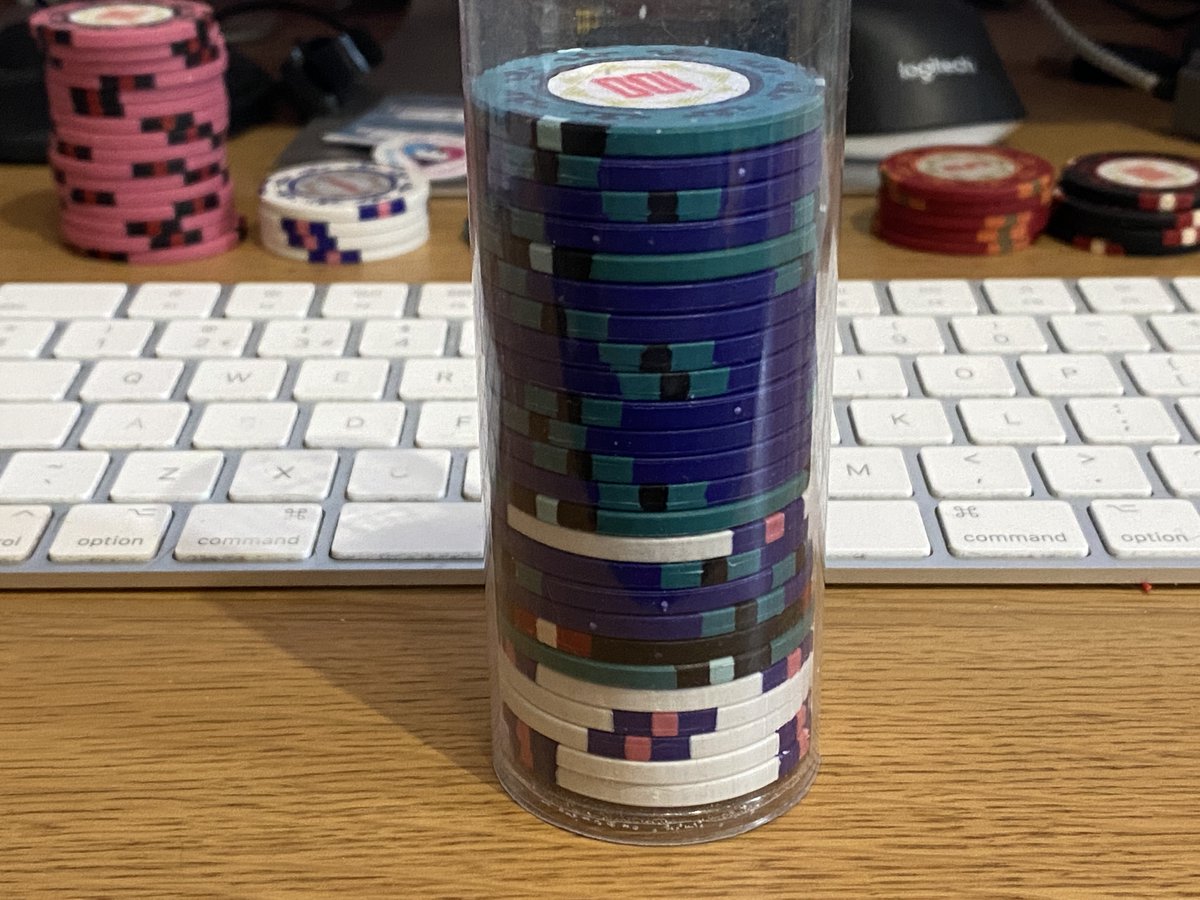 Intention
At the start of the week, I wrote down only one high level goal:
Eurovision — ✅
Update
The first post-it note on my list of tasks for the week was "test tweeting still works". So I started the week by trying to restore the python virtual environment for my Eurovision control panel and discovering that it was definitely now too old for me to get it working.
So I spent the week rebuilding it from scratch, incorporating some improvements I had been meaning to make for several years now.
I also watched two Eurovision semi-finals, repeat watched many of the performances again on YouTube to make notes, made a couple of GIFs, and then settled in on Saturday evening for the most frantic night of my year, four hours of non-stop tweeting. There's no way I could do it and still get to watch Eurovision without the control panel to do half the tweeting for me. I spent days of my life automating those mere seconds, so I can concentrate on the good part — shouting at the TV. I love it.