Chips for week 31, 2021
Monday 16 August, 2021 at 9.24am
Week 31, 2021 ran from Monday 02 August, 2021 to Sunday 08 August, 2021.
Another week, and I'm still stacking chips. Last week's chips looked like this: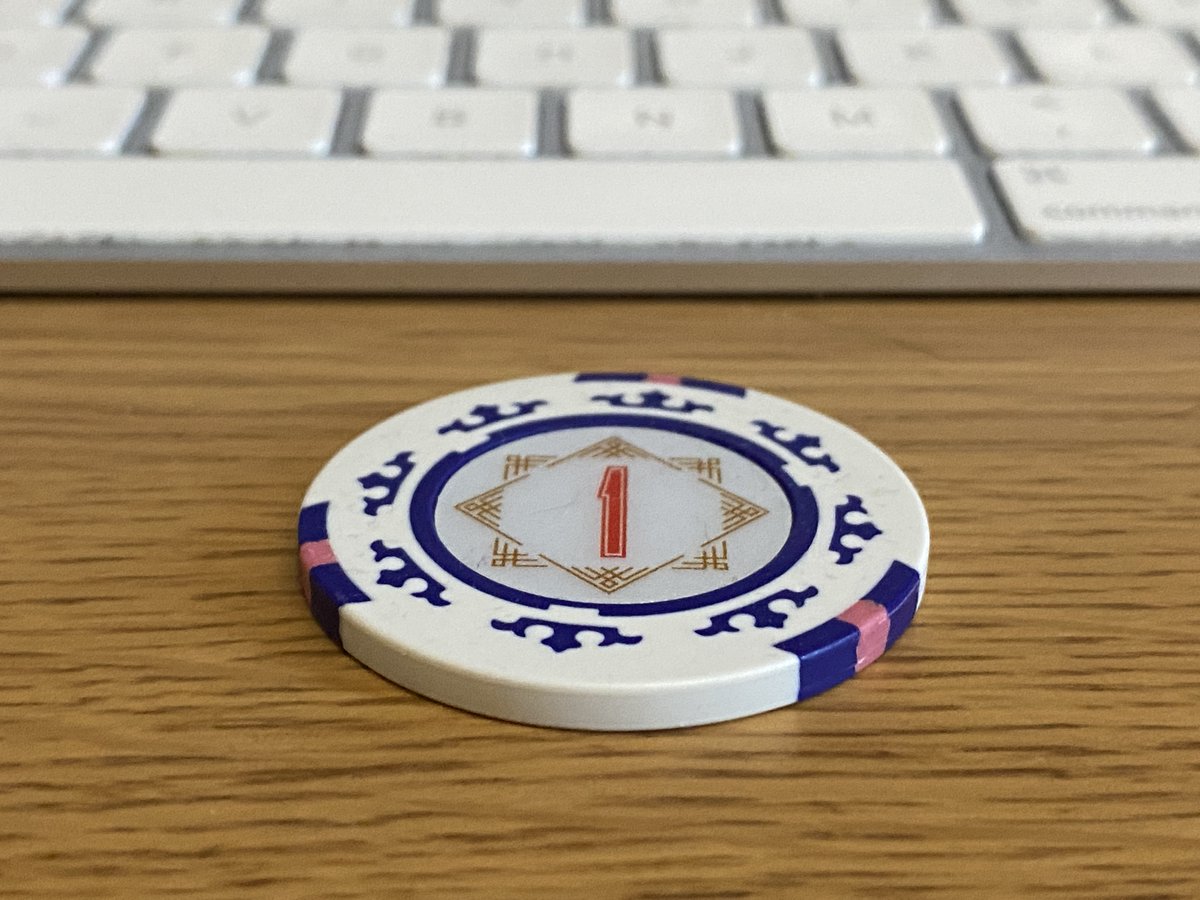 Intention
At the start of the week, I wrote down only one goal:
Get used to having a day job again — ⏩
Update
Only one summary chip to visualise the week as I started a new job, a six-month temporary contract after a friend of mine suggested that their company could use someone smart. Well, instead they got me.
As I've been trying to achieve in all of my roles since 2012, this is a four-day week gig, so I still have at least one day a week to continue doing work on my own projects.
But since this was the first time in quite a while to be properly working for a company that expects me to put in the hours, rather than just for myself and allowing myself all the leeway in the world to slack off or do nothing, I didn't put any expectation on myself to achieve anything.
I did make one small fix on Wednesday to the script that creates the Github activity notes on my site, as I hadn't had an example of deleting a tag before, and I had deleted two on the Monday morning as part of tidying up the hasworn repository.
I spent Friday not doing much and recovering. There was a lot of people-ing during the week, as well as the usual frazzle from trying to learn a lot of new things in a short space of time, so I allowed myself a bit of time off.
Then, over the weekend I made a start on being able to add images of the clothing to hasworn.