Chips for week 29, 2021
Thursday 29 July, 2021 at 6.28am
Week 29, 2021 ran from Monday 19 July, 2021 to Sunday 25 July, 2021.
tagged
Another week, and I'm still stacking chips. Last week's chips looked like this: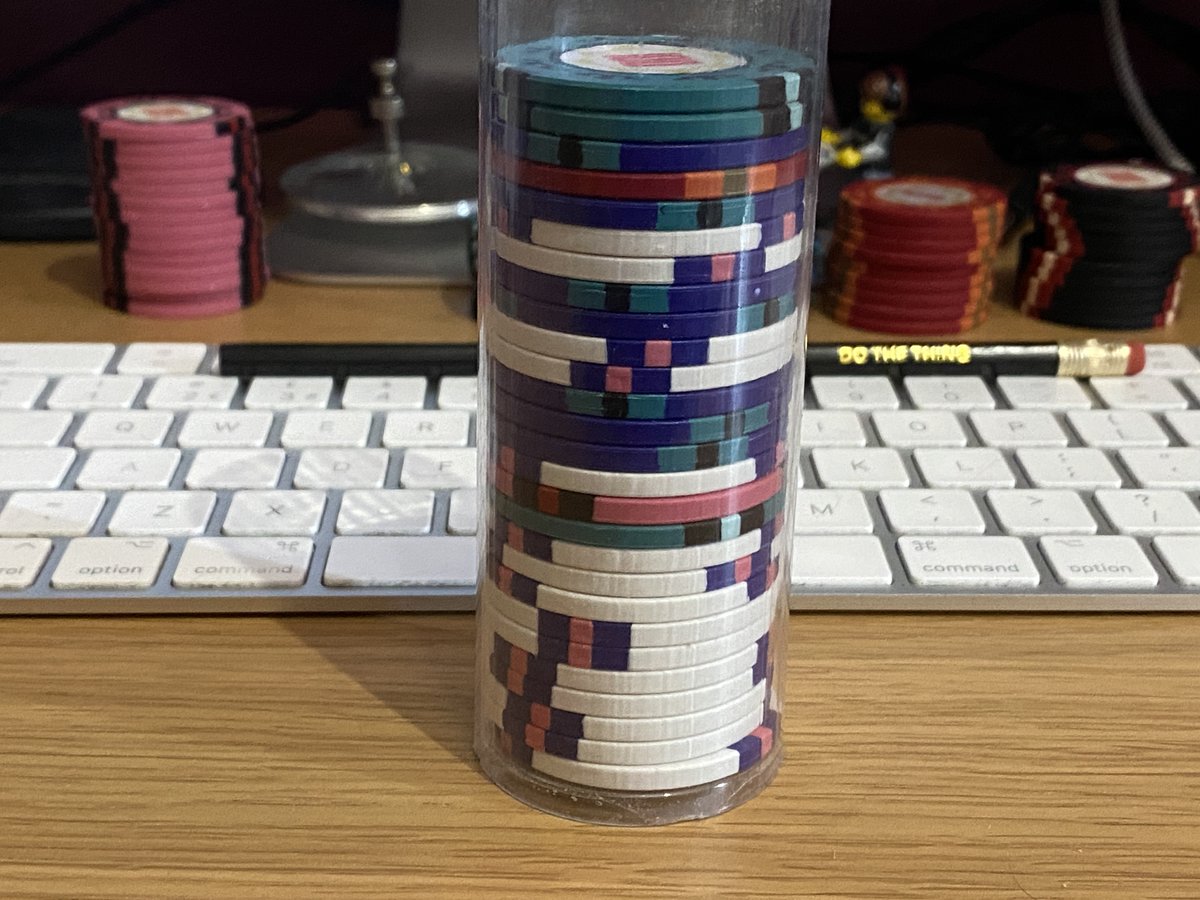 Intention
At the start of the week, I wrote down two goals:
Rebuild hasworn so it is easily updated — ⏩
Get back to gaming videos — ❌
Update
The week started with a continuation of the not-getting-much-done from the previous weeks. I would sit in front of the computer, and then a whole world of #nope would descend over me. I couldn't even bring myself to write and publish the weeknotes on Monday.
Something clicked inside me on the Wednesday morning though (and boy, do I wish I knew what/how so I could harness that for next time I'm in a funk). I wrote up the weeknotes, and started working away.
As the top of the stack of chips will show, though, it was still a quieter week for activity. Amongst the coding are still stripes of #nope where I would just sit and stare. Or watch YouTube. Or play games. Still, a little is better than nothing.
By the end of the week I had hasworn in a position where I could push code to GitHub and it would build a Docker image, deploy it, and restart the new application without a service interruption. I'll continue improving that next week.
My other goal was to get back into the habit of making and publishing gaming videos. Whilst I had been playing games, they weren't Assassin's Creed, they were only for my own fun. I can't seem to get myself back into the right space yet.