Chips for week 35, 2021
Monday 06 September, 2021 at 7.16am
Week 35, 2021 ran from Monday 30 August, 2021 to Sunday 05 September, 2021.
Another week, and I'm still stacking chips. Last week's chips looked like this: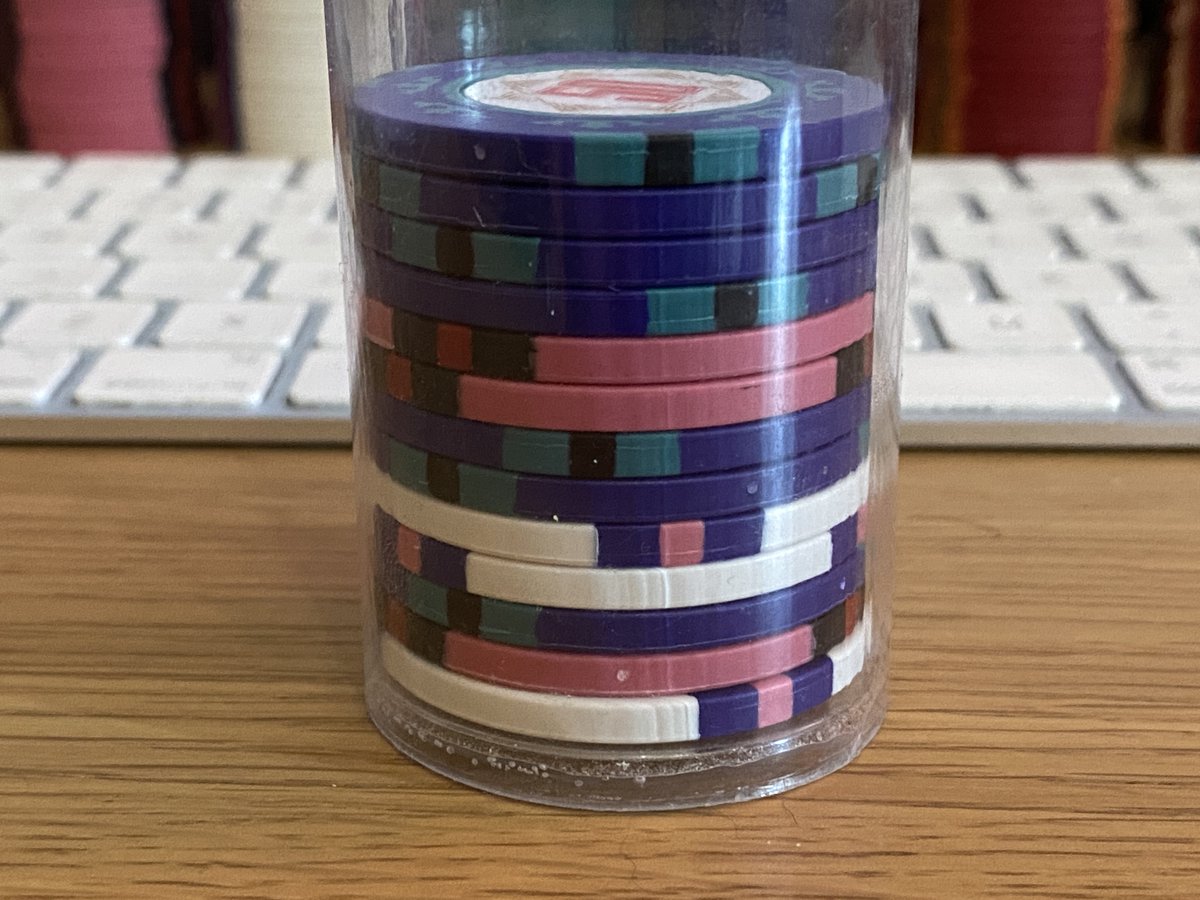 Intention
At the start of the week, I wrote down three goals:
Practice using overhead camera to get clear whiteboard photos — ✅
Write up hasworn — ⏩
Make GIFs — ❌
Update
Perhaps a little overambitious when I only have one day and some odd hours here and there to set myself three goals. But they're not concrete goals, just things that at the start of the week I felt I should make some progress on.
Monday mornings are for writing the weeknote, and getting my brain back in "work" mode. Tuesday and Thursday mornings I spent a tiny amount of time implementing two Atom feeds. I haven't yet linked to them in any way other than the autodiscovery links, but they are at /index.atom for just the new articles, and /firehose.atom. Not much work, but then I've still feeling the pain of gout.
Friday morning I spent working on taking and refining photos of a whiteboard, for a post was writing explaining how I mostly use static pages on hasworn. A little Twitter thread introduces my whiteboard diagrams, and I'll be writing more about that and committing the code soon. Along with a couple more articles about hasworn.
As part of the article, I tidied up some of the images presentation and added some basic support for marking posts as being in a "thread".
Alas, I made zero GIFs, because over the weekend I went off book and did some more work on hasworn. Saturday I added a couple of redirects, highlighting when a tshirt is first/last worn on the year pages, and included the images in the CSV export (mostly so I can more easily reuse them in development). Sunday I did most of the work to add celery, so I can rebuild the static pages asynchronously when using the django interface, and overnight so the "last worn yesterday"s update.