Chips for week 45, 2021
Monday 15 November, 2021 at 6.33am
Week 45, 2021 ran from Monday 08 November, 2021 to Sunday 14 November, 2021.
Another week, and I'm still stacking chips. Last week's chips looked like this: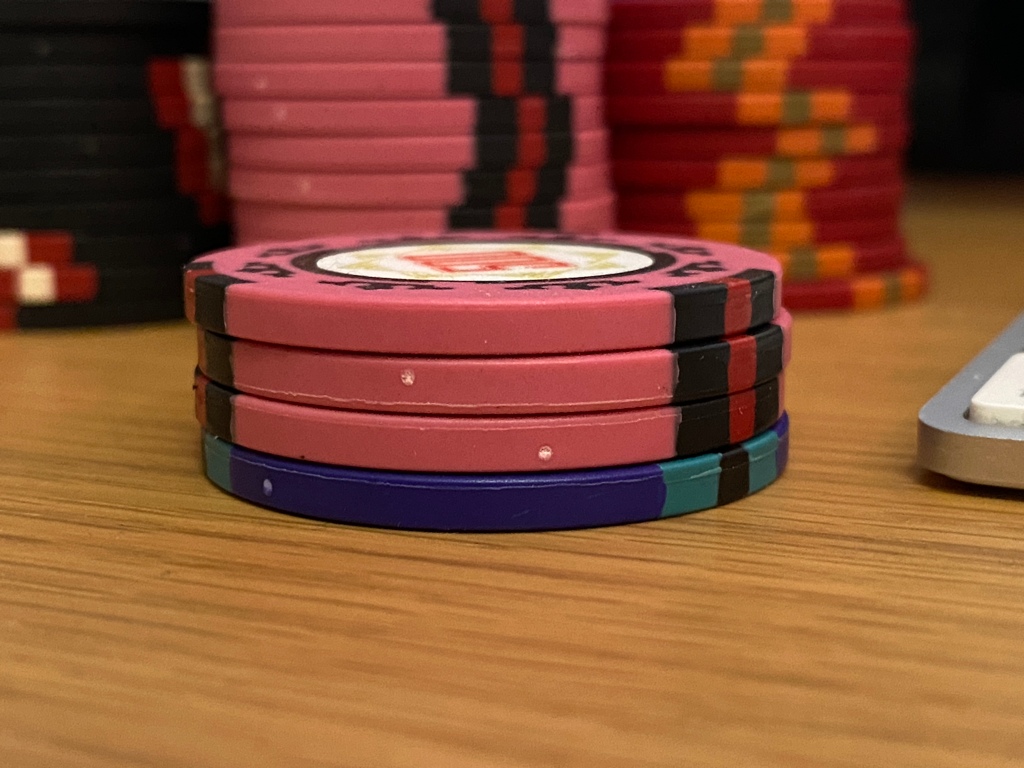 Intention
Last week's note said:
Headaches and migraines kicking off all week, so a lot of my energy got reserved for work.
This was still happening on the Monday morning as I was writing that weeknote. I wasn't feeling particularly upbeat, so when planning for this week, I anticipated another week of struggle so gave myself only these two pessimistic goals:
Whatever — ⏩
More GIFs? — ✅
Update
I got nothing done during the week, and I was really struggling to concentrate at work. The weekend rolled around and I managed to have some occasional brain time and did a bunch of small fixes and improvements to the GIFs site, and GIFed up another episode of Ted Lasso.
One particular GIF had me investigating how to eliminate camera shake with ffmpeg, as some of the more egregiously shakicam footage used on TV at times can cause me to abandon a GIF because the constant motion leaves the output too bloated, sometimes more than three times as big as a comparable but statically shot scene. I've tried this before using the "virtual tripod" mode but that seems to only work well within a single shot — in a section of video with two camera angles, one is stabilised but the other swings around wildly, worse than before. Some more reading led me to the option smoothing=0 for the stabilise transformation, which is "a special case where a static camera is simulated" and this works out much better for my needs. Not perfectly still footage, but enough shake removed to keep the GIFs small enough. So now I have an option to stabilise video if needed.
Quite a small week in terms of achievement, but honestly feels bigger because of the inability to think for half of it.